International Business Law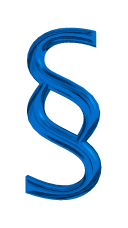 Guest lecture:            
Prof. Dr. Frank Diedrich, MLE
North-West University, Potchefstroom/South Africa
Institute of European Mediation & Arbitration (IEMA) e.V.
Attorney-at-Law and Certified Mediator, Fachanwalt für Internationales Wirtschaftsrecht, Prof. Diedrich Rechtsanwälte&Mediatoren, Springe,
Course Dates:            
October 16th 2020 – 10.00 am – 6.00 pm – FG 0.015
October 17th 2020 – 10.00 am – 6.00 pm – FG 0.015
Language: English
General Information:
The course is suitable for Students with FACT Master (2,5 ECTS).
The course is unmarked although a committed participation is expected.
The number of participants is limited to 30 (first come first serve).
Application period is September 21th till October 13th 2020.
Applications only via StudOn: Enrolment to StudOn Group
Additional registration on meinCampus (FACT SQ-Modul) is required.
Content:
Sources of International Business Law (e.g. International conventions, EU Regulations, PIL-Rules of the forum)
International Torts and Product Liability International Contracts (esp. Rome I and Rome II)
International Sales Law (esp. CISG; substantive, international and personal sphere of application; buyer's duties; lex mercatoria)
International commercial contracts and practical issues
Dispute Resolution (state courts and/or Alternative Dispute Resolution)